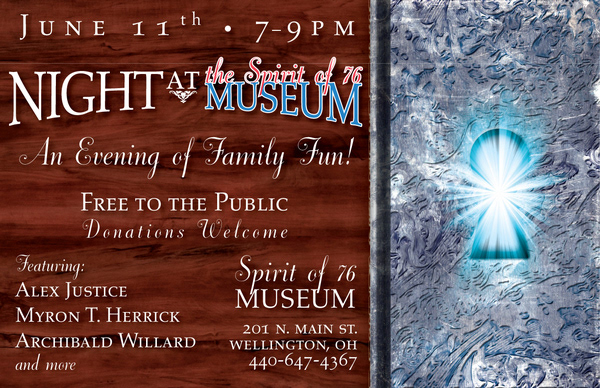 Night at the Spirit of 76 Museum
Ai :: Ps
The Spirit of 76 Museum put on an event for the entire community to enjoy while learning about local history with museum members dressing like and portraying the lives of Wellington Ohio's most famous citizen's.
I designed this piece thinking about the movie "Night at the Museum" from which the concept for the event was derived. I hoped to entice viewers of this flier to come to the event by appealing to their sense of history and patriotic nature as well as their curiosity about what wonders would await them behind the door.
The event was a huge success for the Spirit of 76 Museum and like the movie, a sequel is in the works.