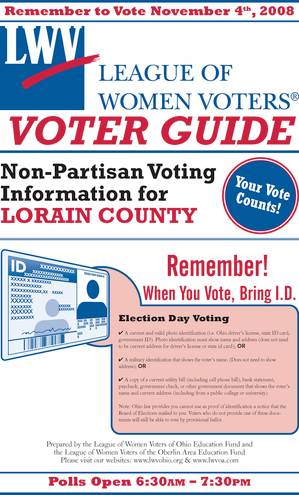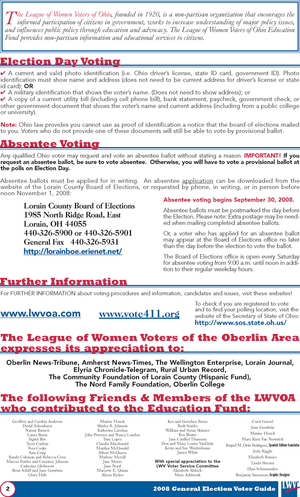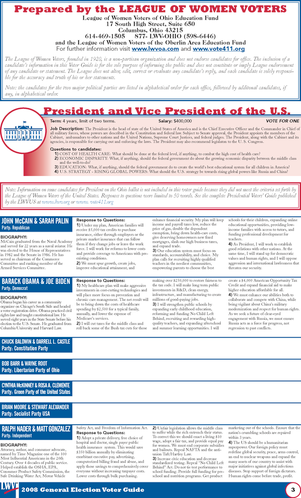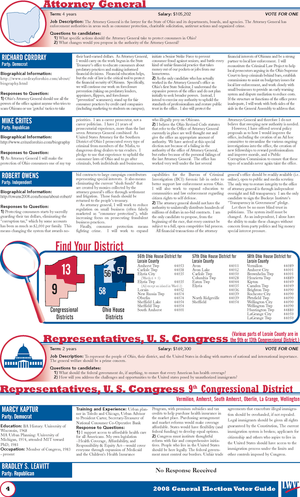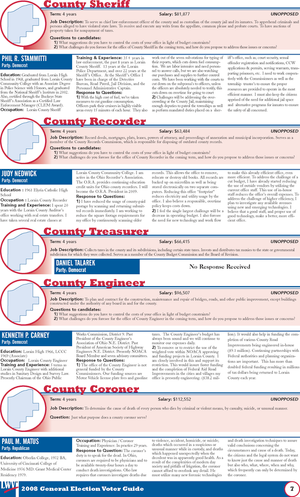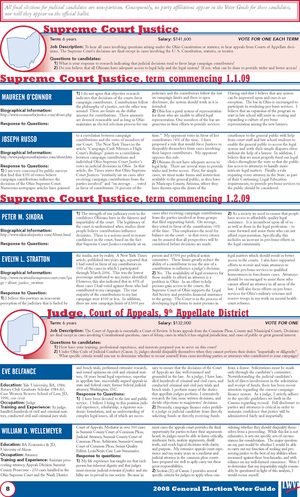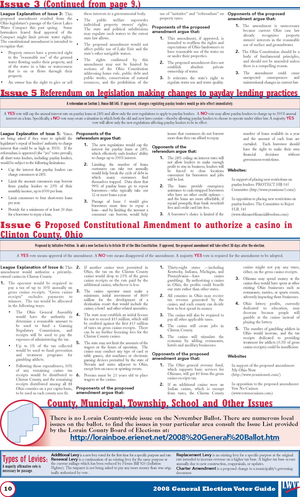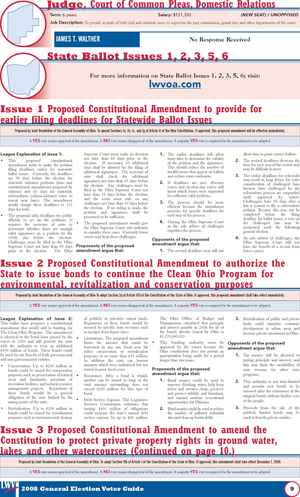 LWV 2008 Lorain County Voter Guide
Quark Xpress :: Ai
I worked with the League of Women Voters of Lorain County to produce both an English and Spanish edition of the 2008 Lorain County Voter Guide.
I was excited to work on this project because I believed it would be a valuable resource for area voters. I functioned as design editor on the project and developed every aspect of the design from iconography to layout.
Though the project was a laborious one and somewhat difficult in that I don't speak Spanish, I was glad to have been a part of it and look forward to working with the LWV in the future.